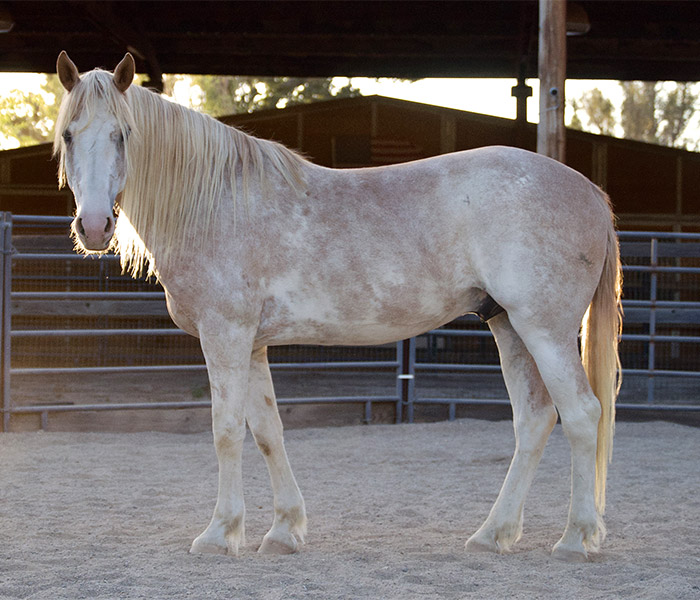 Our Mustangs

Reveille (Rev)

Foal Yr: 2015
Height: 16.1H
Tag: 5223
Color: Strawberry Roan Sabino
Origin: Warm Springs Herd

Rev is from the Warm Springs herd in Oregon. At 16.1 he has not only height but is built sturdy and sound. He is now 7 yrs. old. His unusual coloring is often mistaken for strawberry roan, but he is actually a strawberry sabino.