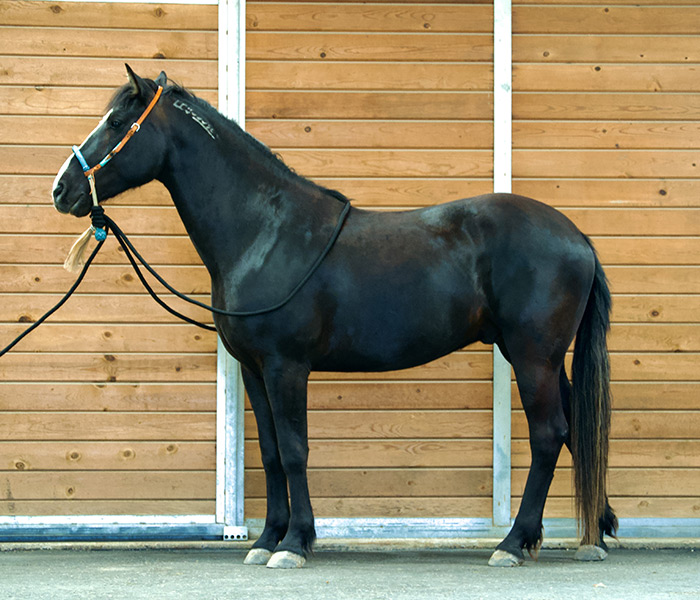 Success Stories

Bentley

Tag: 7585 Color: Black
Origin: Onaqui Herd

Bentley is ready for his forever home. He has had 24 months of experince including riding on the beach, camping and has become a great horse to pony from for those in training.

Bentley is from the Onaqui herd in Utah. He was rounded up in the fall of 2019 and arrived at Sweetbeau February 2020 with his best friends Sundance and Bandit who were all only 18 months to 2 years old. Bently is now 6 years old, 14.3h, and is working beautifully under saddle. Works off the seat and legs and is super light in the bit. He has a sweet and gregarious personality that has everyone falling in love with him. He is a fancy shiny black with a striking white blaze. His attitude is exceptionally kind with an unrushed and compliant temperament.