HIGH Certification Information
Revolutionize your approach to therapy and tap into the incredible benefits of equine-assisted healing. Research has shown that individuals grappling with mental health issues like post-traumatic stress disorder, anxiety, and depression can make remarkable strides through this transformative practice.
At Sweetbeau, we are dedicated to advancing this practice, and now we're thrilled to announce our upcoming Horse Inspired Growth and Healing (HIGH) certification course, created and lead by the esteemed Suzi Landolphi, LMFT.
HIGH's mission is to foster a profound understanding, healing, connection, and appreciation of the strengths and gifts that emerge from trauma, all through meaningful partnerships with horses.
By enrolling in this 3-day course, you'll gain invaluable skills that will empower you to:
Unleash your creativity with the freedom to design unique, therapeutic activities tailored to your clients' needs.
Over twenty groundbreaking HIGH foundational activities, empowering you to create profound transformations.
Forge deep, meaningful connections through cutting-edge clinical and non-clinical practices.
Ensure peace of mind with essential Safety and Loss Prevention education, keeping you covered for insurance liability.
But it doesn't stop there – this certification course is not only for professionals. If you're passionate about understanding the incredible healing connection between horses and humans, this program will open your eyes to a world of possibilities and personal growth.
You will find all the information you need about participating in a Sweetbeau clinic below. If you have any questions, please reach out to trainer@sweetbeauhorses.org.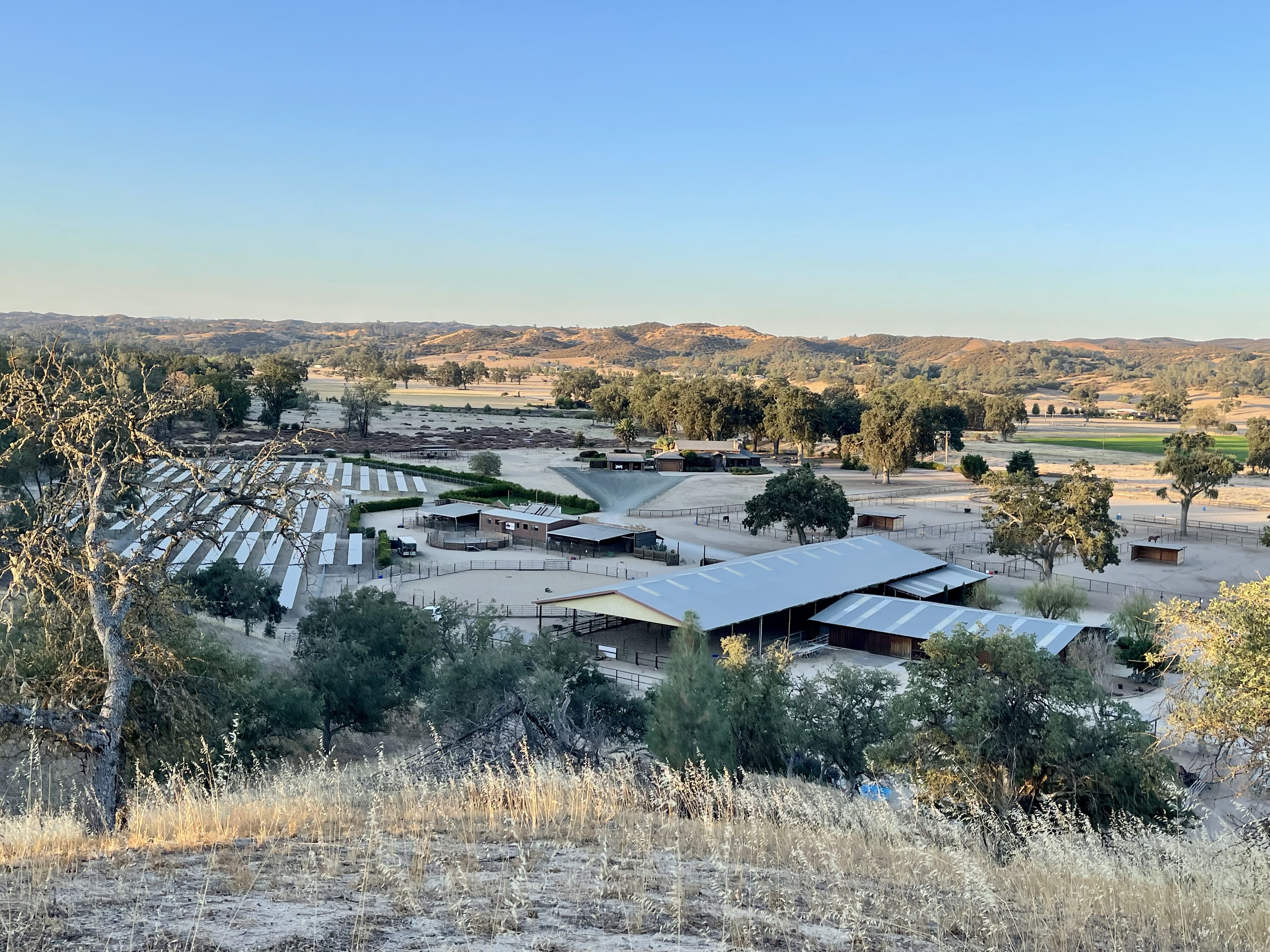 PARTICIPANT FEES
3-Day Participant Fee: $2,000 (50% of fee is tax deductible)
All fees are due in full five (5) days before the certification course start date.
*Sweetbeau adopters receive a 20% discount on all certification fees*
GETTING TO SWEETBEAU RANCH
Address: 7585 O'Donovan Road Creston, CA 93432
We will have signs for where to park. On arrival, check-in at the office.
Download and print driving directions here.
LODGING
Holiday Inn Express & Suites - Atascadero, CA
Home Suites by Hilton - Atascadero, CA
La Quinta Inn - Paso Robles, CA
WHAT TO BRING
Wear and bring layers, as temperatures can fluctuate throughout the day.
Baseball caps or hats with sun brims are highly recommended.
Sunscreen and bug repellent.
Closed toed shoes are required. Helmets encouraged.
A camp chair is recommended.
WHAT WILL BE PROVIDED
Morning: coffee, juice, water and muffins
Lunch: sandwitch platter, salads, snacks, water and drinks
Dinner: BBQ Saturday only

***ALL PARTICIPANTS MUST SIGN A HORSE ACTIVITIES RELEASE***
CLICK HERE TO DOWNLOAD THE RELEASE
Please download and sign the Horse Activities Release. You can email your signed release to trainer@sweetbeauhorses.org, or print and bring your release to the event.