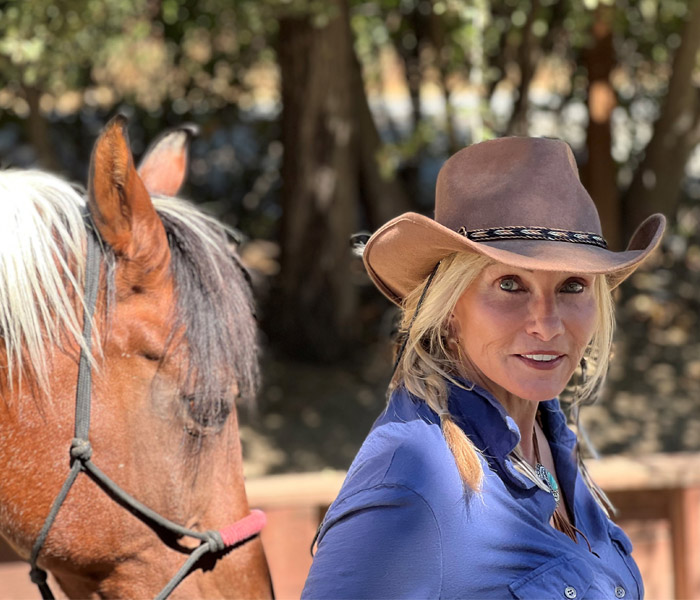 Patricia Griffin-Soffel
Founder, Board Member since 2017
Patricia is the founding member of Sweetbeau Horses. She is a retired Silicon Valley Entrepreneur having sold her company in 2015. Her passion has always included the well-being of the equine in our society and has focused in recent years on the plight of the wild mustang. Under the threat of the wild mustang becoming extinct in the next 10 years, she is dedicated to generating awareness, education, training programs and adoptions to help them thrive in a domestic environment.
Prior to founding Sweetbeau, Patricia was a foundational financial contributor to the rescue of 900 horses in South Dakota, known as the ISPMB (Int'l Society for the Protection of Wild Horses and Burro's) which then became the Hallelujah Horse rescue.
In 1997, Griffin-Soffel founded ICon Professional Services. As an International leader in HR employment law and workforce compliance. Patricia received many prestigious awards, including Ernst & Young Entrepreneur of the Year, a six-time recipient for Fastest Growing Private Company in Silicon Valley/Bay Area, HR Executive Product of the Year, and numerous Client Excellence Awards. In 2015, Griffin sold the company and retired and found herself quickly pursuing her passion for horse rescue.
Griffin-Soffel has actively participated in fundraising and donations for Leukemia Society of America, Breast Cancer, many and various horse sanctuary and rescues, and veteran's equine assisted therapy programs. She and her husband have recently launched "Peaceful Horse|Peaceful Warrior, an equine assisted program sponsored and held at the Sweetbeau Horses Ranch for veterans and first responders.
Griffin-Soffel is accompanied by co-founder Michael Soffel to whom she married in 1995. They share a passion for horses and bringing help to those struggling. Along with actively working at and managing their non-profit, Sweetbeau Horses, they have an active life that includes endurance riding, travel, equine sports, golfing, skiing, scuba diving and other outdoor activities.